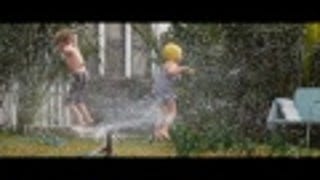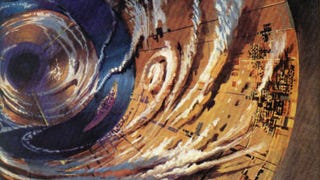 Science fiction critic Peter Nicholls, speaking in 1997, explained the enduring love for novels about a "Big Dumb Object" in space, how this helps us to achieve a Sense of Wonder, and why we would want to. Novelist Gregory Benford just posted the text of Nicholls' speech on his own blog, and economist Robin Hanson…
Many of you are probably familiar with The Sagan Series, a collection of videos that pays tribute to the inspirational words of astrophysics-giant Carl Sagan. (And if you're not familiar with the series, you owe it to yourself to check it out immediately, starting with this emotionally stirring first installment).
Ever wonder if humans will make it off this rock and to a better place among the stars? This stirring video from the Sagan Series will fill you with a strange feeling we get very rarely in these dark, confusing times: Hope.
Science fiction writers and fans clamor for a return to "sense of wonder," marveling at the richness of the universe, and technology's brilliance. But is this another way of saying "returning to childhood"?
"Maybe the world has gotten too grubby and jaded for "awe." Or I have. At any rate, a "sense of wonder" is no longer what I look for in fiction, including SF. I don't want to be dazzled by things I never thought of before, even though often that seems to be what SF values. I want to be emotionally moved, involved at a…
Welcome to Kronk Burger, an occasional column in which we will mock your shortcomings and -goings. When you're in a foreign country, you don't gawk, and you don't get your photograph taken in front of anything that's not naked and roaring with nubility. That's because you're not a tourist — you're a Seasoned Traveler.…
Science fiction is doomed! The genre is a toothless wreck, praying to overdose on its pain meds, says a gang of critics. (Actually, they're only talking about the books, and only the books shelved under "science fiction.") The reasons why SF is obsolete or pointless or dead depend on which rant you read. But here are…