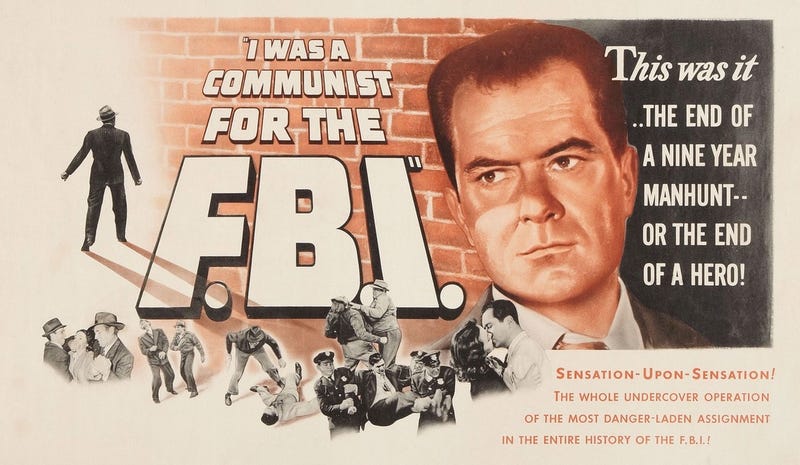 Today, Ayn Rand is perhaps best known as your virgin cousin's favorite author to fawn over during Thanksgiving dinner. But back in the 1940s, Rand was better known for helping root out Communists in Hollywood. She testified to Congress and even wrote an entire pamphlet about how to make their movies as pro-America as…
His name was Richard Ramirez, but at the time of his August 1985 capture, most knew him only as the "Night Stalker," the rapist and murderer who'd been terrorizing California for two years. When a fingerprint outed his identity, his photograph was widely circulated—and his days of killing became perilously numbered.
Yesterday, we got to know Leonarda Cianciulli, who turned her victims into soap and cake. Here's another in our series on female serial killers: North Carolina's Velma Barfield, the "Death Row Granny" who poisoned four and maybe more, including her own mother, and was executed in 1984 at the age of 52.
Last week's post on Ruth Ellis, the last woman to be executed in the UK, got us thinking about other executions that drew crowds to the prison walls. Most times, as in the Ellis case, the assembled are protesting the death penalty. Other times, the atmosphere is weirdly festive.
There's actually a lot more to this bloody shower curtain Halloween decoration than meets the eye. There's the obvious stuff, of course, like the homage to Alfred Hitchcock classic Psycho. And the blood splatters and hand prints themselves say a lot about the owner. But beyond that, there's a little something extra in…
Wes Craven's 1989 filmShocker, also known as "The Boss From X-Files as A Serial Killer With Electrical Powers" and not the hand gesture with an entirely different meaning, is gearing up for a sequel at some point this year. This is one of those "why the hell would they?" cases where the original was so bad, it just…