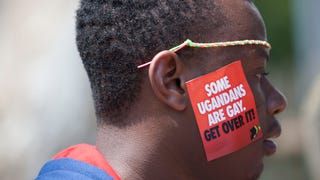 Last week, the Academy of Science of South Africa released a comprehensive review of the research on sexual orientation, hammering home that the grand diversity of human sexuality isn't something people really choose – it's all biology.
There's no question that being closeted is emotionally and psychologically taxing. Now, newly-published research demonstrates that gay, lesbian and bi people who are out have lower stress hormone levels and fewer symptoms of anxiety and depression than those who hide their identities. The findings suggest that while…
DC Comics' New 52 has brought plenty of changes to its superpowered characters, but the publisher's policy has been not to change the sexual orientations of any existing characters. That's about to change, however, as DC co-publisher Dan DiDio announces plans to reintroduce an established character as gay.