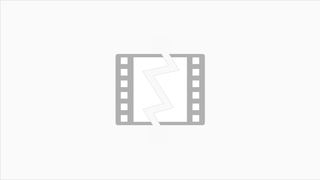 Remember the crazy robot centipede from Enthiran, the Indian movie that mashed up Transformers and Terminator? Here's the Bollywood film that everyone's saying is going to top that. Ra.One, starring Shah Rukh Khan, is coming this fall.
We've been excited for Endhiran, aka Robot, for years now, and India's big-budget robot adventure is finally coming out in about a month. This new trailer features dancing robots, Terminator shout-outs, and crazy action set pieces.
We've been curious about Shah Rukh Khan's superhero film, India's most expensive movie ever, for ages. And now it seems if you live in Miami, you can get an early look at what the fuss is all about. Now it turns out the movie, titled Ra.One, will be filming in Miami in February. We've heard several synopses of this…
The Bollywood version of Spider-Man, starring Shah Rukh Khan (Om Shanthi Om), now has a director — Anubhav Sinha, director of action-movie classics like Dus and Cash. Apparently the film will involve a Spider-Man-style superhero — except that he also soars through the air at supersonic speeds, like Superman. SRK is…
Indian mega-star Shah Rukh Khan (SRK) wants to produce the company's most expensive movie ever, an untitled science fiction film about kids whose wishes start coming true. Khan, the star of international hit Om Shanti Om, was supposed to produce and star in S. Shankar's Robot, but bailed on the project. Now he wants…
A Bollywood robot movie is back from development hell. S. Shankar's Robot has been in development since 2001, but now seems to be back on track to start filming next year.