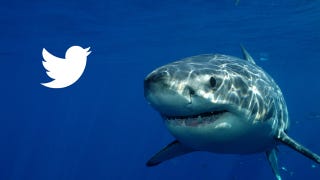 There's a great, bloody shark war going on in Western Australia right now. After six deaths in two years—making Western Australia the deadliest place on earth for shark attacks—the state has ratcheted up its side of the war by deciding to kill sharks. Lots of 'em. Any shark within one kilometer of the beach will be…
A shark killed a 36-year-old French surfer while his new bride watched in terror from the shore of Réunion Island. Twice attacked by the shark, the man was rescued from the water by lifeguards but had already lost so much blood that he died on the beach.
After Discovery's Shark Week, paranoia is at an all-time high. Don't let the fear of a shark attack prevent you from enjoying the beach this summer. These products can help give you a false sense of security peace of mind.