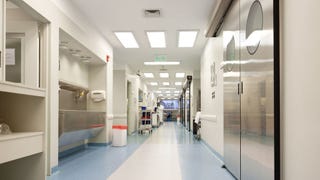 It's pretty common knowledge that the U.S. isn't producing enough mathematicians, scientists and engineers to support demand in "STEM" fields. And reports come and go that other countries are facing similar shortages. But like all things that are definitely true, it's actually pretty complicated to prove that the…
Despite five million units being sold in three days, Bloomberg is claiming that demand for the iPhone 5 has been outstripping supply because of a shortage of the ultra-thin display units used in the new phone.
The concept of Big Data—the practice of acquiring, analyzing and interpreting ridiculously huge data sets—is something much of the technology and business world is extremely excited about. But excited is about as far as it goes because, currently, there just aren't enough practitioners to make it work.
CNBC is reporting that wine inventories are experiencing an extended shortage which means people will either have to spend more for a quality bottle or go back to drinking Boone's Farm. Yuck. That's not fun for anybody.
If you read what Nintendo CEO Satoru Iwata said about Wii shortages this holiday season and didn't get angry, well, you're not paying enough attention. Forbes paraphrases him as saying "demand for the device in the U.S. is unusually high in contrast to either Europe or Asia," which is why you might not be able to get…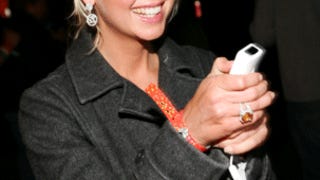 Digitimes is claiming that Nintendo is having a problem making good on its promise to ramp up Wii production, something that was set for June, thanks to a shortage of IC chips and PCBs. This means that the global Wii shortage will continue well into the second half of 2007, the holiday season and probably into 2008 as…
Akiba blog is reporting that the Nintendo Wii is showing up in Japanese retailers in "semi-normal" numbers, meaning that the incredible demand may have finally faded enough to match the supply. If this holds true for the US, people may be able to get Wiis without stomping and punching each other in the face in stores.…
If you didn't manage to grab a Wii at Best Buy this past weekend, here's some good news. Nintendo just announced that they're going to ramp up production of their consoles.
Some analysts are predicting the console shortage currently taking over the country may not be letting up anytime soon. Current speculation is suggesting that the lack of available Nintendo Wii and PlaysStation 3 consoles may last until March. It seems the PS3 is a little bit easier to acquire as folks are hitting…
What's the point of bringing the Xbox 360 out early if nobody can get their hands on it? Not much, if you ask me. And many gaming geeks may feel the same way once they realize that the 360 may not be available again until the spring. Things don't look good for Big Bill on this front. The buzz was that Microsoft was to…
Go to any retail store and it's clear that there's a 4 gig nano shortage while there's more than enough 2 gigs to go around. I've been searching locally and have been told by a Circuit City employee that there are manufacturing problems with the 4 gig and a Best Buy employee said that their order for the 4 gigs has…