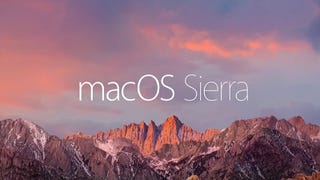 Apple's just released macOS Sierra, and while it's a minor update, it does include Siri, a universal clipboard, and a handful of other new features. Let's take a quick look at all the new stuff.
The macOS 10.12 beta is now available for public download. We've already previewed the new features using the developer beta, and our first impressions were very positive. Mac users will love the changes.
With the advent of touchscreen gaming, point-and-click adventures are experiencing something of a rennaissance. Thanks to a cunning soul, now you can play Sierra On-line's classic line up of point-and-clicks straight from the web on your iPad.
I'd love it if someone built an app that makes everything look like 1984. I'm not asking for what hipstamatic does. I want an app that makes everything I shoot to look like a 1984 PC game. Specifically, Kings Quest.
If you've ever found yourself on the road where you needed a PC-Card and ExpressCard but only had one in your hand, the AirCard 402 was designed to fit both PC-Card and ExpressCard slots.
Does the announcement of the new Ghostbusters movie kill the previously-announced Ghostbusters video game? That's a rumor that's going around following Thursday's news that the silver screen will, once again, be filled by men who ain't afraid of no ectoplasmic personification of the recently-and-otherwise deceased.…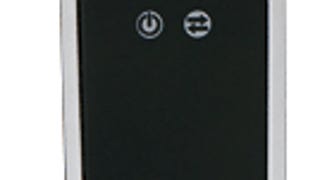 Sierra's latest USB 3G data card, Mercury, is the smallest, smokiest little card in AT&T's otherwise obese lineup. Obviously spawned from the same DNA pool as its Sprint-y cousin, but with the chrome and black look AT&T is fond of lately. Like the Compass, the drivers and AT&T's software are loaded on the stick, so…
Branching out from their full-featured (read: Expensive) Media Centers, Niveus is introducing a Sierra Edition Media Server, which is also designed for the home-builder market. The Sierra, which is half the size of their normal units, also consumes "low power" and uses an HD DVD drive, 500GB storage, a GeForce "Series…
Great news for AT&T data users today, as the Option GT MAx 3.6 ExpressCard and the Sierra Wireless AirCard 875U USB card have just been made available. The 875U USB version is Mac compatible when you download the client from Sierra's Web page, and the Expresscard Mac drivers can be downloaded here as well.
The ThinkOutside Stowaway Sierra keyboard is a fine one that works especially well with the myriad smartphones out there, including Windows Mobile and Palm-based ones. (Pitty about the long name, though.) Mac fans, and we know that there's a lot of you out there judging by all the friendly e-mail we received…