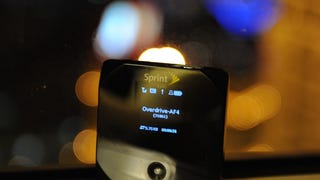 The Overdrive is Sprint's WiMax dream, in a little box. And mine too, I confess: Real broadband that I can shove in my pocket and take anywhere, a teleporting Wi-Fi hotspot.
We get the feeling that early 2010 is going to be big for Sprint's WiMax. We came by one of these training slides for a new 3G/4G mobile hotspot, precisely like the Mi-Fi, for Sprint.
If you've ever found yourself on the road where you needed a PC-Card and ExpressCard but only had one in your hand, the AirCard 402 was designed to fit both PC-Card and ExpressCard slots.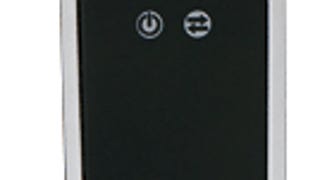 Sierra's latest USB 3G data card, Mercury, is the smallest, smokiest little card in AT&T's otherwise obese lineup. Obviously spawned from the same DNA pool as its Sprint-y cousin, but with the chrome and black look AT&T is fond of lately. Like the Compass, the drivers and AT&T's software are loaded on the stick, so…
The Gadget: Sierra Wireless' Compass 597 offers the same 3G mobile broadband as its 595u counterpart, but in a much smaller package.

Sprint looks to be on track to launch their faster Revision A EVDO network in the fourth quarter of this year. They've already announced one card, here are two more.
Yesterday, Sprint unveiled their first revision A. EVDO high speed cellular data card. That card came in the aging PCMCIA form factor, so we couldn't use it in our Macbook Pros. Here's a cludgy fix to that problem: EVDO and HSPDA cards that work over a USB cable. EVDO, is the broadband-like speed that Verizon and…
Fine reader Mike sent us news that WOOT is selling the Sierra Wireless Voq for $159+$5 shipping. While we hated the Voq when it came out—I appreciate the effort, but the execution was a bit odd and a bit pricey—we love unlocked GSM smartphones that cost less than dinner and a movie. I suspect these will be sold out…