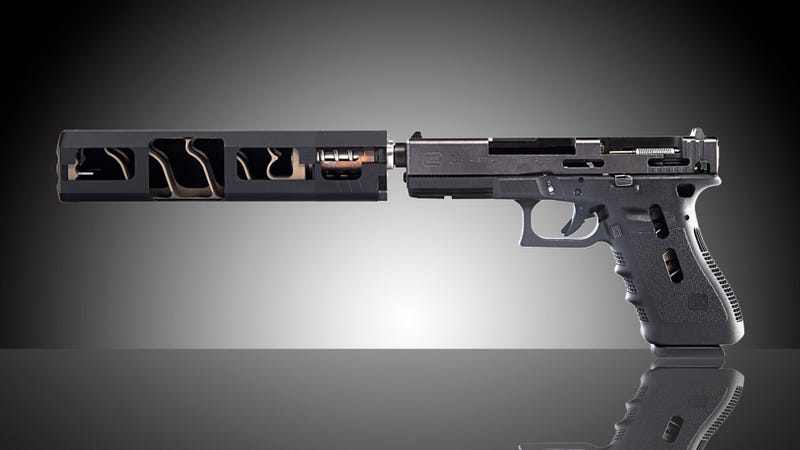 I have always wondered about two things since I was a kid and saw James Bond screwing a silencer into his gun: How the hell does a silencer look inside and how does it work? The picture above answers the first question and this animated infographic by SilencerCo, the second:
Have you ever felt the need to let rip with a stream of expletives, yells and screams, but not been able to as you'd piss-off your noise-sensitive neighbors? Well, with a little help from the Sakebi no Tsufu "Shouting Vase" you'd be able to make as much noise as you like—get it all out, dump all your stress—and still…
Today JVC introduced a pair of noise-canceling headphones that are said to lock out up to 85% of background noise, thanks to circuitry that "constantly monitors the noise cancellation process." It's also got a "double housing," better for physically insulating your ears from the world's more audible hustle and bustle.