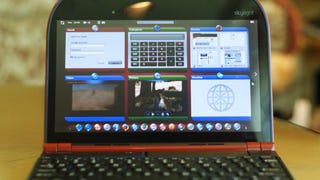 Lenovo's attempt to herald a category of mobile devices has been put off—again—as they announced today that they're ditching their custom Skylight Linux UI in favor of Android. It's a significant blow to the already dying smartbook category.
Just because most of us bought iPads doesn't mean that any of you should. There are plenty of devices, out now or coming soon, that can do some things as well—or better. Here's a roundup of the best:
David Hill is the VP of Lenovo brand management and design and was also instrumental in the design of the original ThinkPad. Here, he shares the creative process in designing Lenovo's Skylight, a smartbook which wowed us at CES.
The Skylight is Lenovo's entrant into the nascent smartbook category, and with Qualcomm providing its ballyhooed 1GHz Snapdragon chipset, it may well be an important evolutionary step in mobile computing.
The Solatube Daylighting skylight uses a reflective dome to catch light rays and direct them at any angle, regardless of the time of day. It then transports the trapped sunbeams down through a reflective tube into your desired area—think of you going down a waterslide. It's not rocket science, but definitely looks…
Regular skylights merely let light in. This Suntracker's 3 aluminum mirrors track the sun using a tiny solar powered motor. Pretty cool way to get 1000-watts worth of lighting in your house for free. Don't worry, the 95% reflective mirrors hit a diffuser first, so you won't feel like an ant under a magnifying glass…