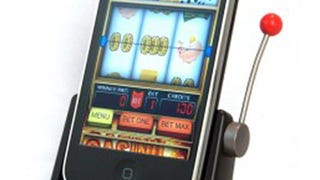 I've learned two important things today: I can turn my iPhone into a tiny slot machine, and "appcessory" is a word now. Jackpot Slots—which is both an iPhone app and a dock—just made someone's tech-savvy grandma very happy.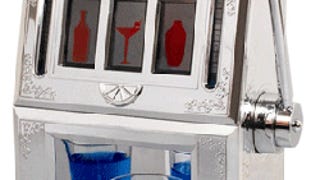 Man has long been attempting to combine the destructive vices of gambling and alcohol. Now, with the $60 Slot Machine Drink Dispenser, our fuzzy dreams can become a reality. We can just pull the lever and watch as our favorite cocktail drops into a glass. Storing up to 1.5L of liquid at a time, it's a jackpot that…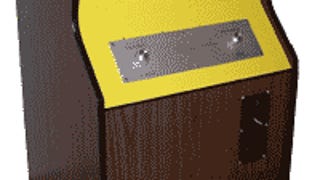 Atari's Pong is stealing our quarters once again, recently approved for use in a slot machine made by Bally: "Bally Pong." A cabinet decorated with chrome fixtures and retro fonts will be a pretty standard 5-line slot, though featuring two knobs for the 1-in-70 occurrence of a 45-second Pong minigame. And while…
I'm not much of a gambler, but when it comes to slot machines, I used to think these things were like ATMs—meaning they were indestructible. But alas it appears even our quarter-popping friends are prone to the occasional blue screen of death, which leaves me wondering what else they're vulnerable to.