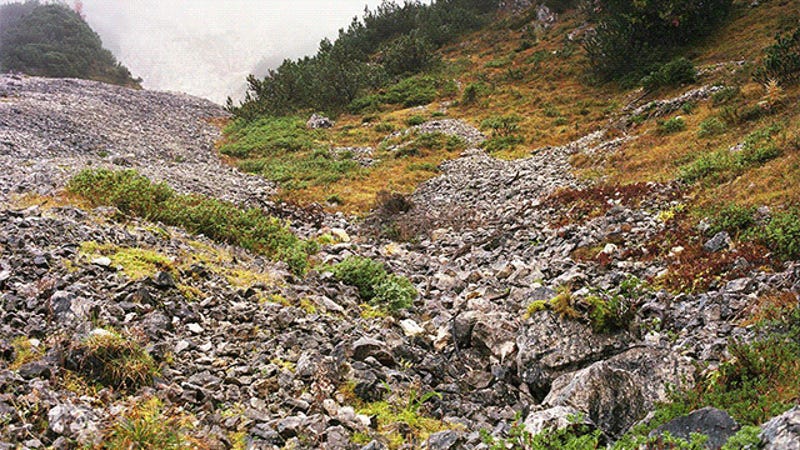 No? It's okay, I couldn't find him either. I tried really hard too but I'd just be a walking dead person by now if I stumbled across this field in real life because the sniper that's hiding would have no problem mowing me down. He's super close. No, not there. There.
Just because the US is the worldwide leader in military might doesn't mean the other world powers are just sitting on their thumbs. No. They're designing and building their own weapons systems, then selling them at trade shows like Eurosatory 2012, the world's largest military weapons expo.
The original M24 had an effective range of about 800 meters. The new, upgraded M24 hurls heavier .300 Winchester Magnum rounds over a kilometer away. All while being more silent and accurate. Note to enemies: You are so dead.
The Pentagon's current crop of unmanned aerial vehicles (UAVs) are insanely powerful—the "Hellfire" is so named for a reason—but also fairly imprecise, often killing innocent, nearby civilians. The DoD's new UAVs hope to cut down on such casualties.
TV-B-Gone + 30 infrared LEDs + mineral crystal lens + blue LED laser-like precision aim + PVC tubes + black paint = Judgement Day. And this time it's personal, punks. [hacked gadgets]

Part of a $1.4 billion counter-sniping package the Pentagon's asking for, which includes vehicle-mounted and UAV sniper detectors, is a pocket-sized unit that weights only a pound. The Ears 100 by QinetiQ is a pretty sweet piece of tech which "detects the sound of a gunshot, the shock wave of a bullet and the blast…
Lockheed Martin's scored a $2 million DARPA contract to develop the One Shot System, which will crunch data on and compensate for wind conditions so snipers can peg targets from further away, even during typhoon season. A prototype's at least 9 months away, but Kotaku will be getting an eyeful of our own One Shot…
DARPA's Budget Item Justification Sheet contains goodies that seem right out of the pages of science fiction, like laser-guided bullets. The goal appears to be to "enable low-cost, high performance guided projectiles" that take advantage of "guidance and targeting systems." While the idea of a laser-guided bullet…
Noah's got a long piece on Sniper Hunting tech over at Danger Room. He highlights the systems that'll pinpoint direction from the audio delay between its buglike seven-microphone array. But my favorite system is the Mirage 1200 handheld scope by Torrey Pines Logic that can pick up and magnify the glint from a…
Not that we recommend becoming an assassin or anything, but if you're looking for ultra-low-noise BB shooting with pinpoint accuracy, the UTG Model 700 FPS-325 Accurate Shot Competition Master Sniper airsoft gun is for you. It's a spring-loaded air gun that shoots .20g BBs, and it must be cocked every time you shoot…