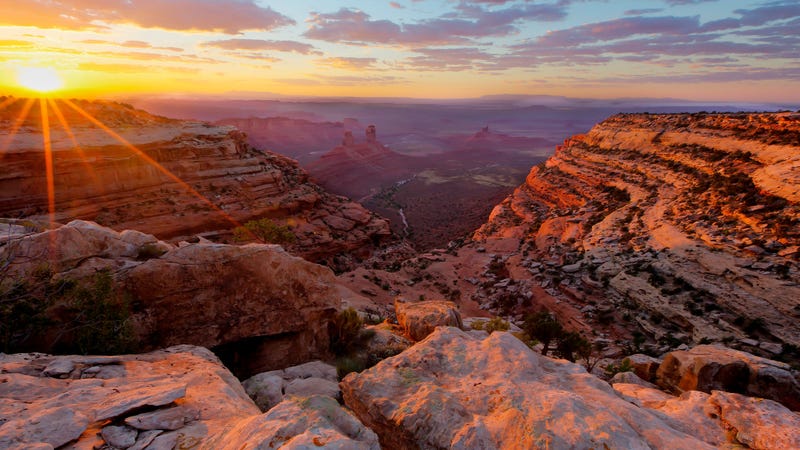 The Republican tax plan inching closer to reality seems hellbent on screwing anyone not rich enough to afford a private jet. That includes graduate students.
Sixteen young adults are taking Alaska's governor to court, alleging that the state is abdicating its responsibility in addressing climate change. In doing so, they argue the state is threatening their fundamental human rights and not doing due diligence to protect the land for the benefit of everyone.

The ongoing saga over Whitefish Energy's $300 million contract to restore power to Puerto Rico after Hurricane Maria destroyed the island's grid took a new twist on Thursday night.

April 22nd was supposed to be a victory lap and the birth of a new movement. That day, the March for Science saw a million scientists and science lovers descend on Washington, D.C. and cities and hamlets around the world, the physical manifestation of a viral online campaign.

For nearly a decade, marginalized individuals—from transgender people to victims of abuse—have begged Facebook to change its "real name" policy. Over a year after apologizing for the controversy, Facebook definitively said it would not change the rules. But it will offer a workaround for some users.
Traditional farming is taking a huge toll on the environment—a problem that's set to worsen due to our ever-growing global population. Yet there are some high-tech solutions. Here's what you need to know about the burgeoning practice of controlled-environment agriculture and how it's set to change everything from the…
Princeton University will be hosting a symposium on how speculative fictions can examine some of society's most prevalant social problems in order to put help build a better world. Black To The Future is a one day event takes place on September 14th and it features an impressive lineup of authors, artists and…