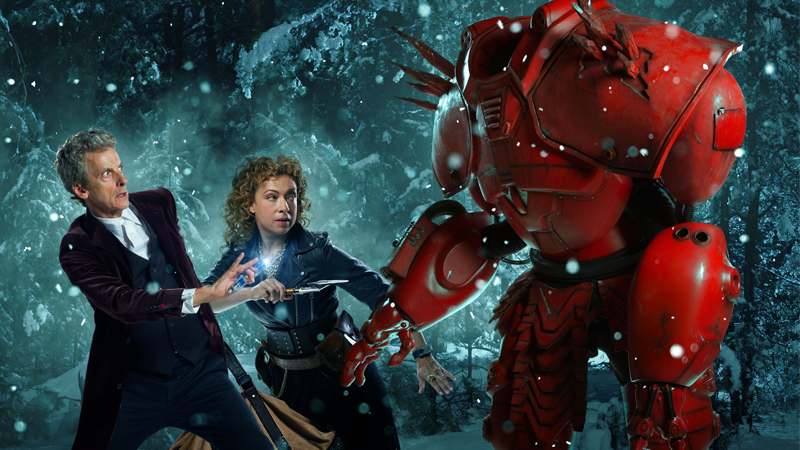 This year, Doctor Who fans will have the shortest ever wait between the end of a season and the show's now-traditional Christmas special—which is bringing Alex Kingston's adventurer River Song back as a wildly divisive present under the tree. But she's not the only thing making a return: The Doctor's favorite toy is…
Last May, researchers from the University of Dundee in Scotland proved that creating a tractor beam with sound was possible. This 10-minute video, recently posted by YouTube user whentheappledrops tries to simplify the science behind this discovery and suss out a definitive answer to the question: is this really…
Ahead of this weekend's 50th anniversary of Doctor Who's first appearance on the small screen, the guys at Headsqueeze have taken a look at his famous Sonic Screwdriver—and asked if it could ever be, you know, scientifically possible.
How many times in life have you come up against a problem — a locked door, a stuck vending machine, an army of killer robotic Santas — and wished you had the Doctor's sonic screwdriver on hand? A group of researchers has built their own sonic screwdriver, although it remains untested against the Dalek menace.
Imagine you could make any of these weapons real. Which one would you choose? Gandalf the White's staff, Vader's lightsaber, Arthur's Excalibur, Doctor Who's Sonic Screwdriver or Harry Potter's wand? Discuss in the comments. Or just get the t-shirt at [Redbubble]
Fans of the revivified British TV series Doctor Who are, apparently, reeling, after the shock discovery that the Tardis, the Time Lords' equivalent to a Toyota Prius, comes in a flatpack. "I expected the Tardis to beam down from some far-off galaxy," said one shocked onlooker, "but it looked more like some flatpack…
Click to viewIf only there was some way to evaluate the goodness or badness of science fiction, according to an objective scale. It would put an end to all fannish arguments, not to mention that whole "varying tastes" thing. Luckily, we've got the very thing, just in time for the weekend. And to increase its value to…
A spaceship or a gigantic death ray is cool, but wouldn't you rather have an awesome scifi gadget you could slip into your pocket or clip to your belt for easy access? When you're on the interstellar warpath, you want the very best, so we've put together a list of some science fiction mobile devices that will make…

Must-see TV shows are futuristic classics that shouldn't be missed. Of course, not every must-see is perfect. That's why we've rated them 1-5 on the patented "crunchy goodness" scale.

Title: Doctor Who
Date: 1963-1989

Vitals: A man of a half-dozen (or so) faces travels through time and space in a police phone…
Doctor Who fans for whom the Tardis USB hub was not enough can satiate their lust for all things Timelord with this sonic screwdriver. It's actually a screwdriver-free zone, with a pen at one end and a UV light at the other.