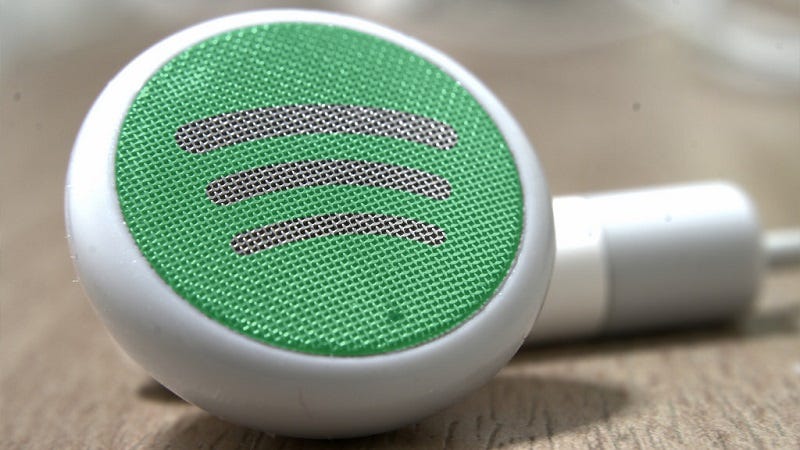 Spotify is essential for music lovers, but it's got a lot more to offer than good tunes. You can stream audiobooks, radio dramas, language lessons, famous speeches, and more for free.

The folks at Vocativ used a Flesch-Kincaid readability test to assess the ease of comprehension of more than 600 presidential speeches, delivered by every Commander in Chief in American history. Notice a pattern?
Vocativ analyzed over 600 presidential speeches in US history, measuring syllables and keeping track of word and sentence count to determine the Flesch-Kincaid reading level of each speech. In the beginning, presidential speeches were at the level of a PhD, now it's at the reading comprehension of a 7th grader.
Jorge Cham of PHD Comics animated this wonderful speech the Apollo 11 commander gave back in 2000. In it, Armstrong proclaims he's proud to be a nerdy engineer, lists engineering's many 20th century accomplishments, and explains why he has hope for the future. It's not just inspiring, it's genuinely comforting.
Click to viewGive back. Appreciate community. Raise your son to become an extraordinarily wealthy tech scion/genius/philanthropist. Besides that last one, these are the messages Bill Gates Sr. had for the 2010 graduating class of University of Washington, his alma mater.
John Hodgman, now perhaps best known as the PC in the "I'm a Mac" ads, spoke at the Radio and Television Correspondents Association Dinner about nerds, Trekkies, and President Obama's favorite "name-brand smartphone [he] shall not name, for contractual reasons."
With the Orator's Briefcase, you never know when a speech might break out unexpectedly. This relatively normal looking briefcase opens up to reveal a lectern, a microphone on a gooseneck arm and a PA system with two 4-inch speakers and a 20-watt amplifier. If you are delivering your crazy propaganda to uninterested…