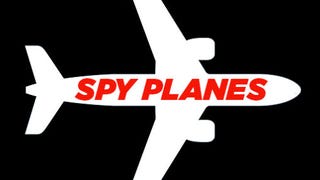 There are rules barring the CIA from getting involved in matters of domestic surveillance. But here's some news: The CIA played a key role in developing a sketchy domestic dragnet phone snooping technology used by the Justice Department, according to a Wall Street Journal report.
A secret U.S. spy program used fake cell phone towers attached to airplanes to scan citizens' cell phones and collect their data, the Wall Street Journal reports.
Hervey Stockman passed away today, leaving behind a legacy as the first man to pilot a dedicated spy plane in Soviet airspace. Taking the Lockheed U-2 into Communist territory in the middle of the Cold War, Stockman was able to collect data on the USSR while evading MiGs trying to intercept him. Stockman also happened…
The U.S. military is working on a series of miniature spyplanes that will perch on power lines and suck down juice when their batteries get low. Just be prepared when the sentient battlecruisers start rolling down your streets at night and sipping from your gas tanks while you sleep.