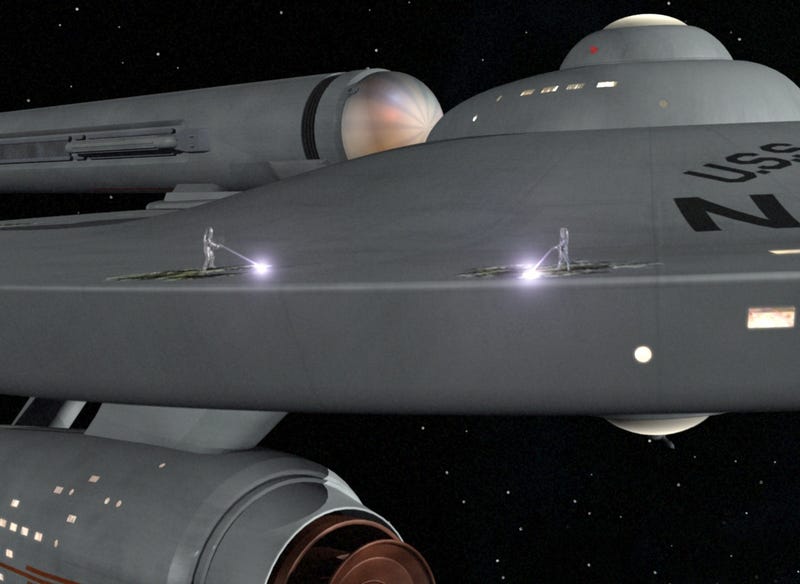 You probably already knew this, if you're a Star Trek fan. But it's really true. YouTube is just bursting with original Star Trek content lately, from damn near spot-on recreations of the Original Series to continuations of the TNG/DS9/Voyager era. This is the golden age of Star Trek web productions.
We have three very different film projects vying for your crowdfunding dollars this week. One is a Star Trek film and possible pilot starring lots of familiar Trek faces. We've also got a science fiction film about the effects of global warming in the Arctic made from documentary footage. There's also a short film…
We still have to wait until next year to find out how dark Star Trek Into Darkness will actually be. Will this be... the darkest timeline? Will absolutely everybody have glued-on beards? It could happen. But in the meantime, there are two new Star Trek projects that will fill you with unspeakable darkness.