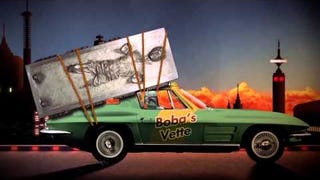 It was over a year ago when we first heard about Star Wars Uncut, the 15-second-at-a-time, crowdsourced remake of Star Wars: A New Hope. And it's now finally available in its entirety for your streaming pleasure.
Has crowd-sourcing ever created anything cooler than Star Wars: Uncut? If so, it's hard to imagine. The entirety of the original Star Wars has been recreated in 15-second segments, filmed or animated by fans. The result is actually intensely trippy, especially when Han Solo and Obi-Wan Kenobi burst into song…
A while back, Casey Pugh decided to challenge the Internet to recreate Star Wars, 15 seconds at a time, and then put it together into one big fan-made production. So far there are 393 scenes and this amazing trailer.