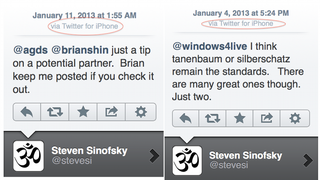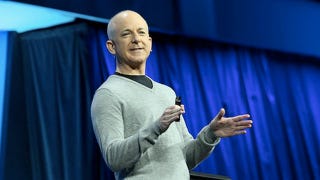 When Steven Sinofsky's departure from Microsoft came out, it was framed by Microsoft in a way that implied he might have just left, or that that was at least a possibility. Now, ExtremeTech is reporting that was not the case; Sinofsky was straight-up fired by Ballmer.
In another big shake up of powerful tech executives, Steven Sinofsky, the President of the Windows Division at Microsoft, is out. AllThingsD is reporting that Sinofsky is leaving amidst "growing tension between Sinofsky and other top executives". He was once seen as the heir apparent at Microsoft, someone who could …
Cnet is delving further into the death of the Microsoft Courier, looking at the differences between Steven Sinoksky and J Allard, who ran the Windows 8 and Courier projects respectively. They say that Sinofsky's business-minded pragmatism and Windows 7 salvage job ultimately swayed Ballmer to follow his vision.
Steven Sinofsky, the amazingly competent dude at the helm of Windows 7 software development, has just been named president of the whole Windows division. He basically assumes the managerial duties of Bill Veghte, who was overseeing the business side.
Steven Sinofsky, Senior VP in charge of Windows 7 development, has just posted some details on the Microsoft's Windows 7 Engineering blog on what the internal structure looks like for the upcoming OS. It sounds (at least to us) equal parts logistical nightmare and brute force "1000 monkeys at 1000 typewriters", with…