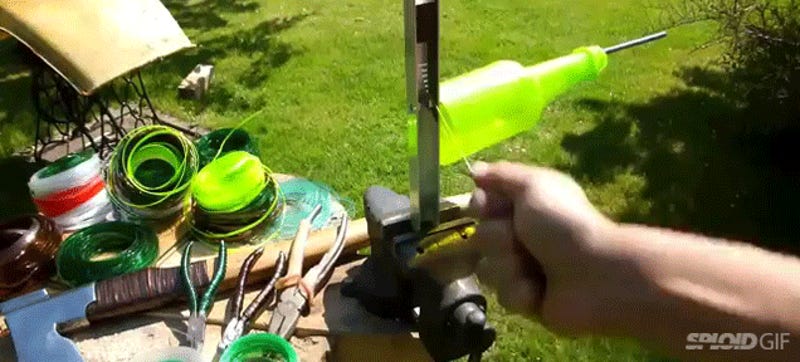 Look, I have no idea what I'm going to do with super strength plastic rope either but oh my genius, this recycler's idea of turning plastic bottles into plastic rope is just brilliant. The video is perfect, he shows you the plastic rope, shows you what to do with it and then shows you how to make your own. I'm now…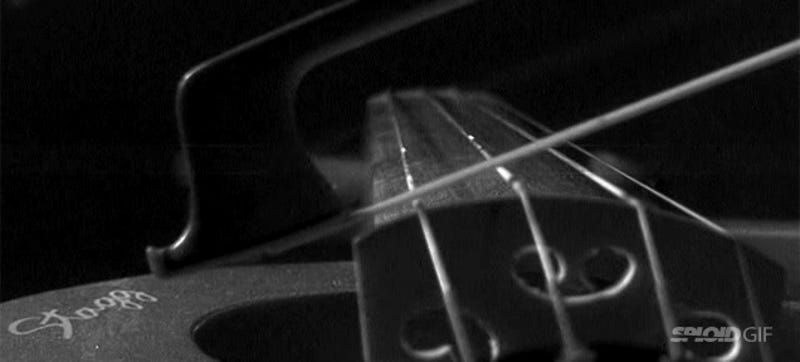 I've seen guitar strings filmed with a regular camera showing the sound waves they produce. It's a trippy effect. This, however, is different: A violin string filmed in slow motion. To be honest, I never expected for the strings to deform so much on this instrument.
The world's best violins come with strings made from catgut—which isn't typically from cats, but does definitely come from the inside of an animal. If you want a more vegetarian alternative, though, how about a set made from spider silk?
This Sony Bravia ad that aired in Egypt may or may not "take inspiration" from an uncredited artist (we haven't checked), but it is quite neat. Not to spoil the ending for you (it gets covered in string!) but, well, a pyramid gets covered in string. If actual Sony Bravia refresh rates were this bad, we'd go pick up a…