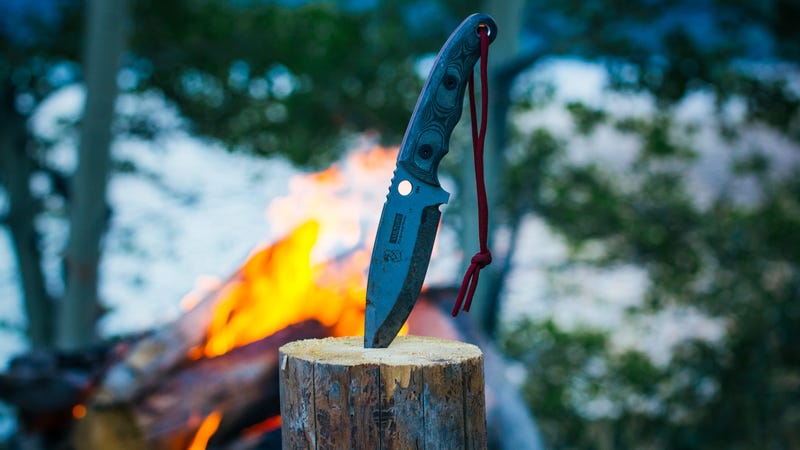 This new Vulture Equipment Works Cholera is described as an, "all mountain" blade. A knife you can use for everything from making a fire to butchering game. We beat on it everywhere from the beaches of Maui to the forests of British Columbia to find out if that claim is true.
Reader Loran Richardson just received the ESEE-6 survival knife he won in our reader giveaway. How's he using it?
British outdoorsman Bear Grylls had a fancy knife before, but it was really, really expensive. What if you didn't want to spend $700 to stab something? A solution presents itself. A $60 consumer-grade survival knife.