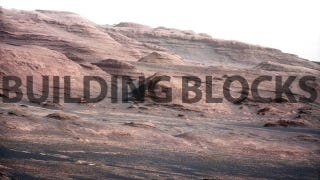 There's a fundamental stumbling block when it comes to building a base on Mars, and that's getting all the building materials there in the first place. No problem, though, because NASA is busy engineering space bugs that will turn the crap on the planet into building materials to help make the hostile planet habitable.
If you're a fan of taking your well focused, high-resolution iPhone images and adding fancy old-school lens types to them, you're in luck. Synthetic, the makers of Hipstamatic, have announced their D-Series collaborative-photo-roll app for iOS.
For the first time, scientists have created life from scratch – well, sort of. Craig Venter's team has made a bacterial genome from smaller DNA subunits and then transplanted the whole thing into another cell.


What did Venter's team do?