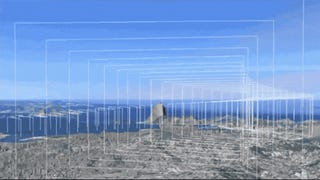 At bustling traffic hubs like O'Hare International, planes can spend an interminably long time waiting for their turn to land. And at airports like Rio de Janeiro–Galeão International, pilots must contend with tight flight paths to avoid crowded population centers and hills on their final approach. But thanks to a new…
Technically speaking, the smart facade—or building envelope that adapts to environmental conditions—dates back to the first window. But the contemporary idea of the smart facade has only been around for a few short decades, helped along by recent advances in chemical and material science. And over the past three…
Between the Great Recession and federal Sequestration cuts, officials at all levels of government are scrambling to scrimp and save money anywhere they can, no matter how offbeat the method. Even if it means foregoing the latest technological solutions for a more traditional, holistic approach—like exploiting the…
Cloud Systems' Pogoplug is the little Linux-based box that can turn any hard drive into a NAS/Server, streaming photos and music not only over LAN, but the internet as well. With the latest iteration, Pogoplug can now stream HD video.
Click to viewThis is really scary news: Iran has successfully tested their Sajjil-2 yesterday. Why is this really scary? Because it is a two-stage solid fuel missile, which represents a giant leap in reaching the continental United States. Here's how:
Kotaku says that the PC Gaming Alliance, a group of game developers and hardware makers, is working on building a standardized set of system requirements for PC gaming.

My 9-month-old son has one of these sippy cups that changes color to tell me when his milk is too warm. And now with SmartLid technology we can all be treated like infants! The Lid is brown when it's off the cup. When it goes on a hot drink, it turns red. (Red means danger boys and girls.) As the drink cools down,…