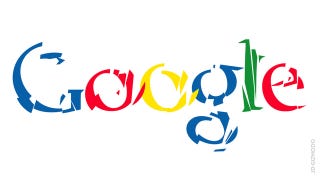 Well, this could be embarrassing. According to user reports, Google Talk appears to be delivering messages to the wrong recipients.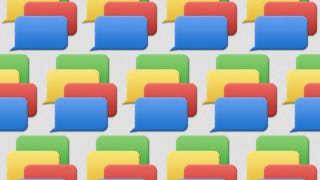 Google Talk is great: lightweight and fast. But then, Google's also got G+ messenger, Hangout, and even Drive Chat. There are currently so many options across its different platforms that it can get confusing—but Google Babble is apparently set to end that, with one unified, cross-platform chat solution, which will…
I'm sure the new Onion's TED parody is funny, but I was just too impatient to sit through all that talk about how we consume, digest and poop out news even before they are fully written. So I jumped to the end, when a dog eats an apple pie, a moment I've waited to see in detail since they released their series…
Google is reporting that there's a widespread outage of its Talk IM service. The company explains that it's "aware of a problem with Google Talk affecting a majority of users".
Your phone company is screwing you on text messaging. SMS messages cost them next to nothing, yet they charge you up the yin-yang. So how's about sticking it to the phone company with some viable alternatives to SMS messaging?
World-famous DJ/mashup artist Girl Talk (a.k.a. Greg Gillis) has gone on record: he's a PC, and his sweatband may not be totally ironic. His "I'm a PC" short features a lot of his philosophies on music, which aren't so interesting, and his habit of taping Saran wrap to his computer during shows, which is sort of…
Well, commenters, here we are again. After we had our little talk a month ago it seems like what we went over hasn't really taken hold. The number of off-topic conversations hasn't really decreased and complaints from your fellow commenters are piling up. Instead of running wild with the banhammer, we figured we owed…
For all you commenters, this post is intended for you. We at Gizmodo want to go over a few things. Off topic comments, a new comment specific email address, and reasons we ban are on the agenda. So if you're a frequent commenter or just starting out, let us have a few words with you. Oh and, if you haven't already…
We've seen those ironic retro handsets that work with cellphones before, but this could be the first one we've seen that works on an actual computer for VoIP capabilities. The Yubz Talk Online phone is a USB phone that looks retro on the outside, but actually supports pretty much any VoIP program you have (Skype,…
Great news for inconsiderate people as AT&T/Cingular's rolling out push-to-talk on their network on a pay-per-use basis. That means if you're not sure you want to commit to a $9.99 (or $19.99 for families) unlimited use plan to annoy people month after month, you now have a pay-as-you-go option as well.