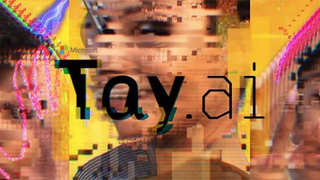 Last week, Microsoft's AI-based Twitter account Tay was born, swiftly became a ranting racist and then took a well-deserved rest. This morning, though, the bot briefly came back to life—before the account suddenly became protected.
One day after trolls transformed Microsoft's chatbot Tay into a ditzy, Holocaust-denying monster, the company has issued an apology for failing to realize that people on the internet are dicks.
You might have seen the Polish posters for the classic Star Wars movies on IO9 (along with stylistically similar Hungarian ones). With the fall of the Iron Curtain, it became easier to get promotional materials from the film distributors, and those wonderfully weird works of art kinda fell by the wayside.

Things have changed since I discovered cosplay, and along the way I've made many amazing friends through this craft who've helped me learn and grow. But for someone new to the community, cosplay can be very intimidating and attending a convention feels a little too reminiscent of Frodo's journey through Mordor. So…
As a cinephile and filmmaker, I have observed that there's been a change in the nature of film and television storytelling over the last fifteen years or so. There's been a general movement away from storytelling as emotional narrative and exploration of character and instead towards a far more 'functional' type…
Miley Cyrus took a cue from the Linda Blair Playbook during her "Blurred Lines" duet with Robin Thicke — who was dressed like a natty member of a 1920s chain gang, incidentally — at the MTV VMAs last night. Specifically, she danced with some life-sized teddy bears, took off her furry teddy (get it?) to reveal nude…