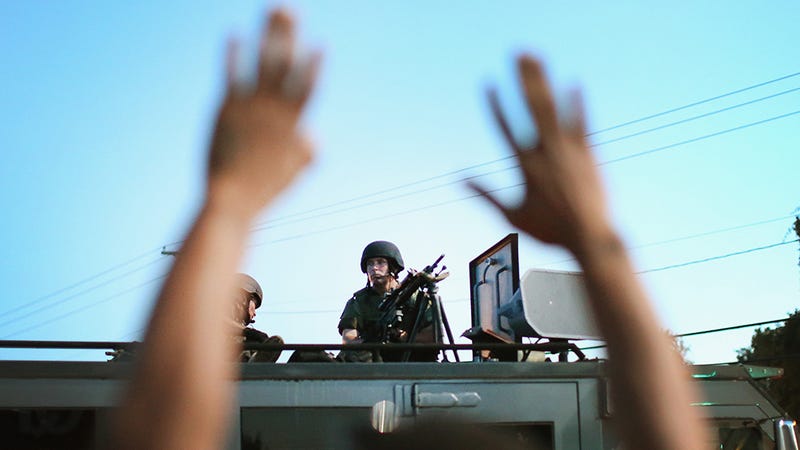 Tear gas is banned for use in warfare by the Geneva Convention. It's allowed, however, to be used by police as "domestic riot control," as seen in protests in Turkey, Bahrain, and now Ferguson, Missouri. Here's what you need to know about tear gas: What it is, and what it does to the human body.
Tear gas is a relatively modern invention—a non-lethal repellant developed from the killer chemical weapons of World War I. But each canister relies on the fascinating chemistry of some ancient compounds and reactions. Wired gives us a look inside, without all the coughing and choking.
If you're rioting/looting/celebrating the victory of your local ballgame squad, and you see a cop with one of these—run in the opposite direction. The Crowd Buster is well-named, firing five gallons of pepper spray up to 150 feet.