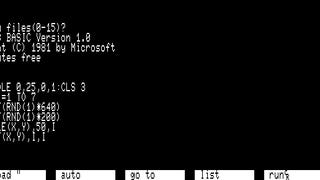 Computer coding ability has gotten especially hip recently. People who can't code revere it as 21st century sorcery, while those who do it professionally are often driven to fits by it. And it was 50 years ago today, two Dartmouth professors debuted a coding language designed to be easy enough for anyone to use. The…
On this day in 1961, Yuri Gagarin became the first human being to enter outer space and orbit our planet. Tonight, science and space fans worldwide celebrate this milestone of human exploration with Yuri's Night. Mika McKinnon tells us more about the man, his voyage, and the ways we honor him today.
Today is a very special day for a very special computer. This is the computer that started it all, the device that changed everything, the very thing that kicked off the era of the personal computer. Happy 30th birthday, Macintosh. It's been quite a trip.
Today, DRM fears inspire a lot of jokes that reference George Orwell's 1984. But it was in that titular year, three decades ago today, that the U.S. Supreme Court reached a decision that defined and protected our right to record copyrighted material: Sony Corp. of America v. Universal City Studios, Inc., or the…