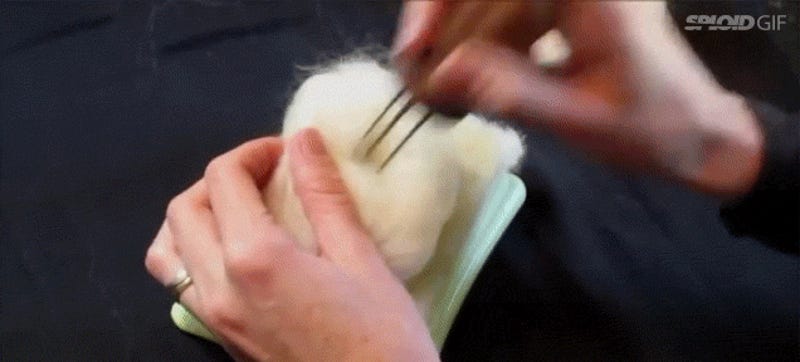 The art of needle felting is creating something 3D from wool by just stabbing it over and over until it achieves the shape you want. Or something like that. Watch as sculptor Stephanie Metz shows you how she makes her 'Unnatural History' teddy bear skulls through fascinating needle felting in the video below.
When he isn't telling us "true facts" about various animals, Ze Frank is improving the health of our stuffed animal friends. What's inside of teddy? Candy, meat, and a few items that don't belong inside a healthy toy.
DeviantArt is home to thousands of online illustrations, designs and doodles, but now it's inspired a movie! Alex Panagopoulos' fantastic depiction of what happens to our Teddy Bears once we've gone to sleep has inspired actor Dwayne Johnson produce a full feature film.
Every time I see any Cylon-themed object, I get nostalgia of those perfect nights watching the series in bed, and I want to see it again. This Cylon Teddy Bear is the last straw. Starbuck, here I go. [Instructables]
Normally you think science, lasers, and silicon chips when someone says "MIT," but Huggable is an MIT invention nonetheless: it's another smart robot companion, a bit like Paro meets Teddy Ruxpin. Its body is covered in sensors and motors, including webcams behind his eyes and a speaker in his nose, and its designed…
Go figure, this is only available in Japan. The Navirobo Teddy Bear has a GPS module crammed where the sun don't shine. Sit it on your dashboard and let the navigating begin. Navirobo will point you in the correct direction and dance when you arrive at the final destination. Don't miss a turn or the Teddy Bear will…