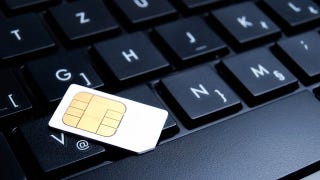 Kylie Monks, a 33-year-old Tasmanian woman, has been jailed for stealing a SIM card and using the hell out of it. How intense was it? Over a 3-month period, she racked up $193,187.43 (AUD) worth of data fees. Monks, to her credit, said she only used the SIM card to check Facebook and download a dozen movies.
Australian network Telstra's leaked documents show an unannounced HTC phone, the Mozart, running Windows Phone 7 with the release date of October. As GadgetVenue points out, the image may be Photoshopped, but the documents are not. So what's going on?
Apparently Telstra's CEO, Sol Trujillo, was swinging it with the boys at MWC today when his protoype HTC Windows Mobile phone was pickpocketed. Way to leave all the company secrets out like that, dude.
A Telstra—iPhone's carrier in Australia—senior executive, has declared that "by Xmas (the iPhone) will be capable of 42Mbps, which will make it faster than a lot of broadband offerings and the fastest iPhone on any network in the world." While Telstra's network may reach that speed in 2009, his claim seems nothing but…