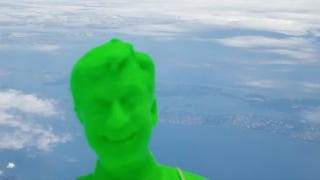 When multibillion dollar tech companies start throwing punches back and forth, where do you turn? The Colbert Report, obviously. Here's Colbert's funnier take on the already pretty ridiculous Google-Bing battle.
Tragedy! The New York Times is reporting that Viacom is going to pull "The Daily Show," "The Colbert Report," and other Comedy Central properties off of Hulu next week. The reason, as always: money. The bigger question: who's next?
Wondering what kind of agenda vampires may have in store for the human race? Or which member of The View's cast might be about to meet with an unfortunate accident? Buffy The Vampire Slayer's Harmony explains all to Stephen Colbert.
This is why you don v10_small"/>Stephen Colbert and his mob of fans helped clinch the final votes for naming NASA's brand new Space Station room, beating our favorite, "Serenity."