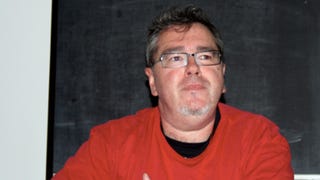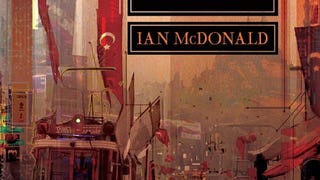 Welcome to the monthly meeting of the io9 Book Club. In August we read Ian McDonald's novel The Dervish House. Jump into comments to get started talking about it!
The io9 Book Club meets once per month to discuss a book, and then the author usually joins us for a chat. In August, we're meeting on the 23rd to discuss Ian McDonald's Hugo-nominated The Dervish House. Watch for a post that day announcing the book club, and jump into comments for discussion! There's still time to…
Here's your weekend book deal: Pyr Books is making ebooks of Ian McDonald's Hugo-nominated novel The Dervish House available for $1.99 for a limited time. Snap this one up, because (spoilers!) it's going to be io9's August book club pick. Grab it cheap at Amazon.
Warp Films has just bought the rights to Ian McDonald's Hugo-nominated novel The Dervish House. Though often these kinds of deals don't lead to anything - several of Charles Stross' novels, for example, have been optioned and never been adapted. But Warp Films executive producer Peter Carlson seems pretty serious. In…