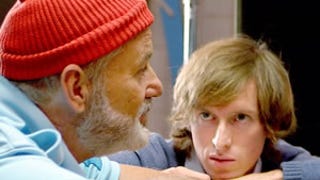 Prepare for the possibility of emotionally stunted astronauts learning how to "feel" while being accompanied by an awesome retro soundtrack. Director Wes Anderson has decided that he wants to make a movie set in space.
It's about time Wes Anderson put his whimsical outlook on the world into animation. It fits like an awkward yellow-hued glove. Check out these clip of Anderson's usual suspects — Owen Wilson, Bill Murray and Jason Schwartzman — going furry.
Yesterday we showed you the ugly side to Comic Con in our badvertising special. Today we're focused on the good. Here's the swag we loved at Con.