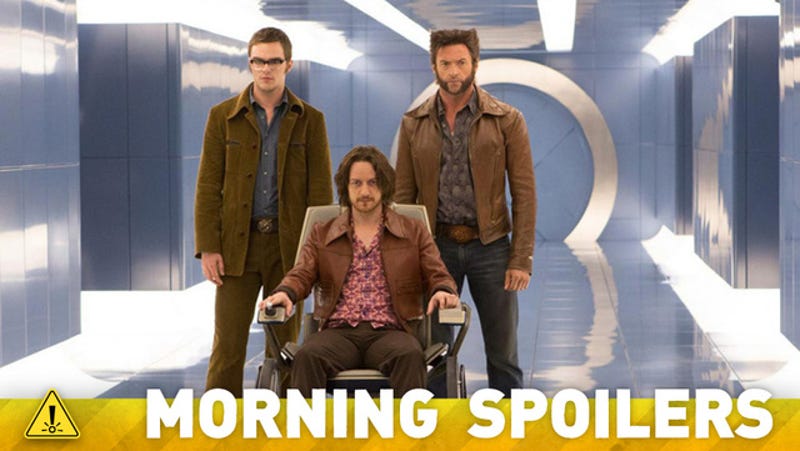 Have they cast the not-Lex Luthor villain for Man of Steel 2? Katee Sackhoff is insistent about not being in Star Wars. Go behind the scenes of The Hobbit with three new videos. There's Warcraft casting, and Orphan Black hints. Plus, the Amazing Spider-Man 2 cast breaks down the trailer. Spoilers now!
Elizabeth Olson comments on her role in Avengers: Age of Ultron, and Jennifer Lawrence explains why Katniss is a frustrating character to play. Check out new footage from The Hobbit and Doctor Who's 50th anniversary. The Walking Dead's Robert Kirkman has a brand new apocalyptic TV show. Spoilers now!
Yesterday ,Peter Jackson and the rest of The Hobbit: The Desolation of Smaug cast held an international "fan experience" where Jackson screened 20 minutes of new footage. Here's everything we saw, including a video of Gandalf swearing in a production reel. Enjoy!
Director Gavin Hood explains why he sent the stars of Ender's Game to Space Camp. A ton of Christopher Eccleston material was left on Thor 2's cutting room floor. And Sigourney Weaver takes on another sci-fi role in Niell Blomkamp's Chappie. Plus, new X-Men photos featuring Peter Dinklage's awesome 70s 'stache. …
There's a description of thirty minutes of Thor 2 footage, Lee Pace went crazy playing Ronan the Accuser in Guardians of the Galaxy, and The Walking Dead adds two new cast members. Plus, new footage from The Hobbit. And is yet another old companion joining Doctor Who's 50th Anniversary special? Spoilers ahead!
We've seen Smaug's scaly grin, now hear the voice Benedict Cumberbatch crafted for Peter Jackson's The Hobbit: The Desolation of Smaug in this brand new trailer, plus a whole lot of new footage.
Okay, you've seen the first look at Legolas and Bard the Bowman from future Hobbit movies, but now it's time to go INSIDE the Lonely Mountain. Behold the first ever image from The Hobbit: The Desolation of Smaug. Why are they releasing it this early? No idea, but we cannot wait for the Smaug showdown.