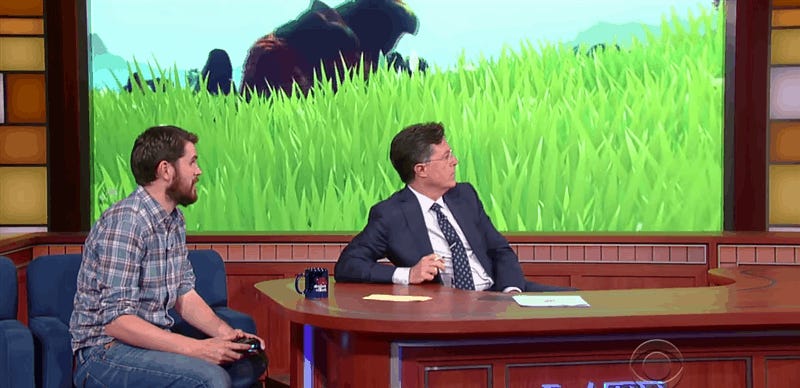 As demonstrated by his Pewdiepie interview earlier this week, Stephen Colbert's new stint as the host of The Late Show gives him a chance to touch on topics his old gig couldn't, like video games we wish we could just play already, dammit.
Many of the presidential candidates are doing the best they can to interact with millennials, especially on Twitter — but none of them seems to be working as hard on it as Hilary Clinton.
Even if you've already ditched live TV in favor of Netflix binges, you'll probably want to watch Stephen Colbert's first night hosting The Late Show.
When Stephen Colbert's The Late Show launches on September 8 there will be a few surprising guests on his couch: Both Elon Musk and Uber CEO Travis Kalanick are booked for a very tech-focused first week. But that's not the only hint that Colbert's show might promise to be the most nerd-friendly late night show ever.