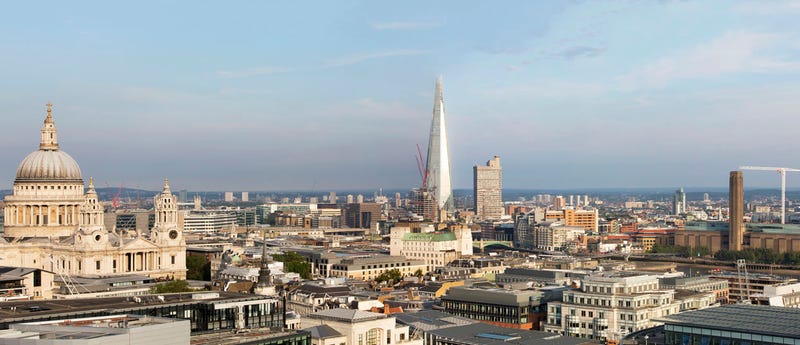 The Stirling Prize is one of the most prestigious of all architecture awards. Named for the great British architect James Stirling, the prize is given annually from the Royal Institute of British Architects (RIBA) to a single building that has made the greatest contribution to British architecture. The shortlist has…
You'd think staying in the tallest skyscraper in London would afford you some privacy. But visitors at the newly-opened hotel inside of the Shard are being creeped out by the bizarre effects of a simple design flaw—which reflects the view inside of certain rooms directly onto the windows of nearby guests at night.
Feast your eyes on these latest visualizations of The Shard (aka London Bridge Tower), a 1017ft skyscraper actually under construction. When finished in 2012, it will be the tallest building in the U.K, and one of the tallest in Europe.