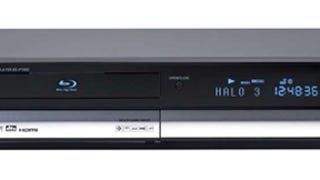 The last time we saw the rumor of Microsoft licensing Xbox 360 technologies to other companies was a few years ago, but EGM's got a fresh update to it. Their rumor column says that Microsoft might be licensing third-party manufacturers to build Xbox 360 hardware that can play off-the-shelf Xbox 360 discs. That's right.
Twitter Fans: an iPhone client called Twinkle was just released on Installer.app. What's the difference between Twinkle and other apps? It's true that you can let the world know that you're getting a haircut or some taxi zoomed past you without stopping on any client, but Twinkle lets you use the iPhone's location…


Lifehacker's Adam Pash (co-author of the best iPhone book with some dude called "Jason Chen") told me this weekend about TuneWiki, an iPhone application that downloads songs lyrics from the web and shows them synched with the song in real time, karaoke-style. It works great and, being a closet karaoke whore, I admit…
Not only is the iPhone getting its third-party cherry popped, the Helio Ocean is now running third-party apps now as well. The first proof of concept app is Opera Mini, the smallish browser from Opera that lets even lousy phones browse like a star. To get it to work on your Ocean (even though the default Ocean browser…
There's no confirmation other than some guy's word, but Macapper says third party native (Cocoa) iPhone apps are coming soon. Apparently, during one of the WWDC evening parties, an iPhone engineer responded, "Yeah. There will be" to the question of "are there going to be third party Cocoa apps on the iPhone."