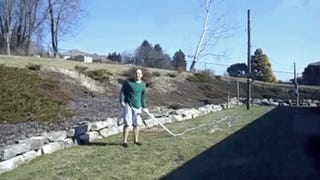 Via Reddit, here is a comically long bullwhip. But thanks to physics, the whipper necessarily becomes the whippee.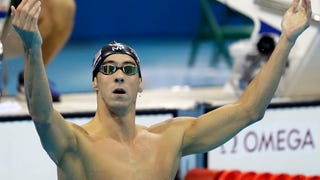 Another two golds last night for Michael Phelps, the most decorated American Olympian ever: That makes 21 gold medals in his career, 25 medals overall, and with his win in the 200m butterfly—a particularly personal win, given his loss in that event four years ago—Phelps now has 12 individual wins to bring him into a…
You saw our friends at Deadspin break the Manti Te'o story last week, right? And probably/maybe the best tweet in the world lobbed at Donald Trump, and Trump's perfectly petulant responses? Here's the logical end to an absurd week: Anderson Cooper giving a dramatic reading of Donald Trump's tweets.