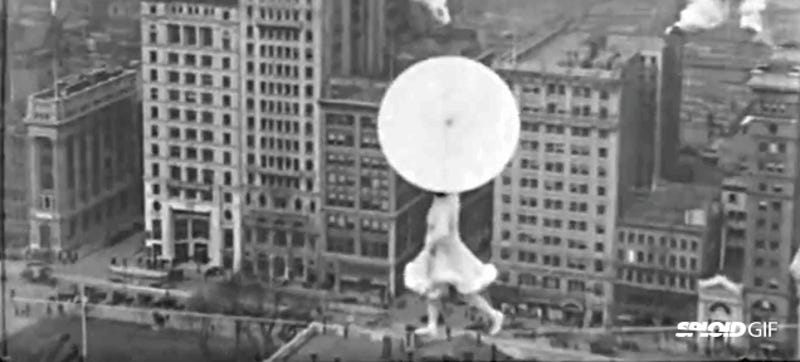 Hey MustangWanted, you got nothing on this insane 1930s NY lady, man. Way, way before you crazy Ukranian and Russian daredevils started acting like lunatics, this woman danced on a tightrope 300-foot above New York City without any safety whatsoever.
Leave it to our friends at Devin Super Tramp to make walking on a tight rope over a canyon look like such a freaking party. To be completely accurate, the people on the rope are actually 'highlining' which is like tight roping without the pole. I'd probably pee my pants just from setting one toe on the line. Points…
It might sound terribly morbid, but part of the fascination of watching a human perform a dangerous tightrope walk is the risk that they could potentially fall. So when you've got a robot risking its life, the stunt is considerably less exciting.
Some people might imeediately think of words like "crazy" or phrases like "batshit insane" when they see this "Skylining" video out of France, but those are misnomers. True crazies wouldn't use a safety line. [Skyliners Paris Trailer via kottke]