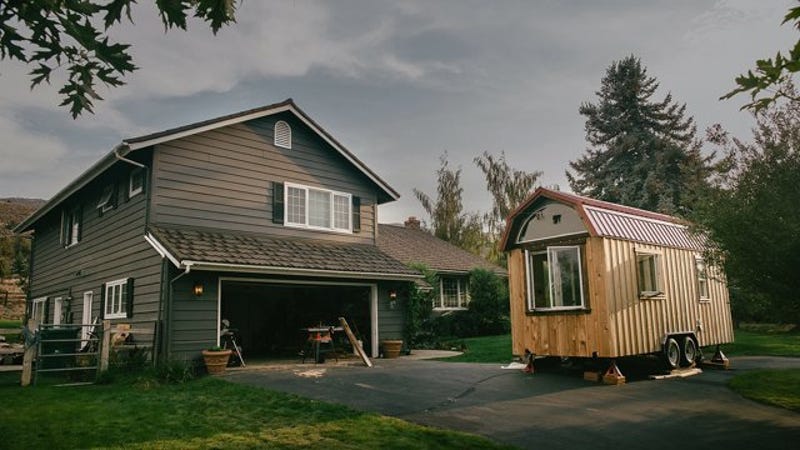 While the film Tiny was supposedly about tiny house living, it was mainly focused on a guy trying to get his tiny house built—we didn't hear much about everyday tiny house life. A new documentary features tiny house people who have been at it for awhile—and we find out what happens when tiny house people stop being…
There's residential design, and then there's jigsaw puzzle design. This elegant project by the San Francisco architect Christi Azevedo, who wedged a full guest house into a laundry and boiler room from 1916, falls somewhere in between the two.
Football season may be months away, but that doesn't mean we can't daydream about tailgating. Forget about the rickety old camp grill and cooler in the back of your van: the future of tailgating is boxGATE, a brilliantly overkill pop-up party that unfolds from a shipping container. It's the Transformers of tailgating!
Itty-bitty apartments are nothing new, but many people are moving towards microhouses, free-standing or mobile structures that have all the amenities of a larger home, just with a lot less room. Would you be willing to trade your current digs for a small house that maximizes space, or do these just look like cramped…