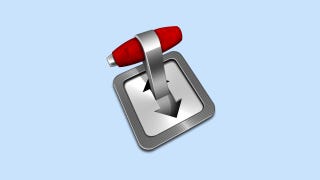 For the second time in five months, the Transmission BitTorrent client for Mac has been infected with malware.
If you think your home Wi-Fi connection is fast, think again. Scientists have been working on a new way to transmit data wirelessly, and they can now transfer a scorching 2.5 terabits of information per second.
Did you know that 99% of the internet traffic flowing between countries travels through underwater cables. And now we have a fairly comprehensive map of these pipes, available for free on the internet.
µMonitor is little iPhone app that lets you remotely control µTorrent back at your computer. But like Transmission's Drivetrain app, it's been banned by Apple on anti-piracy grounds. Usefully, however: Jailbreakers can still pick it up via Cydia.
Social networking has gone interstellar. Yesterday, friend-connecting network Bebo beamed a message at Gliese 581c, a terrestrial "super-Earth" that might be capable of supporting life. But is this really a viable effort to make alien contact, or merely an instance of extrasolar spam?Bebo sponsored a competition to…
NBC's Chuck, better known as "The Show That Comes On Before Heroes" on Monday nights has just gotten an order for a full season from the network. That is, if the writer's strike ever comes to an end. So what is this show all about? Check out our handy guide to meet the characters and major plot lines, and catch-up…
Bicycle transmissions have clearly caught up with those of cars. We've already seen automatic transmission bikes by Shimano and others—and now there's a continuously variable transmission (CVT) in this Ellsworth bicycle that works in a similar way to our Honda Civic Hybrid.
We always want to show you the world's strongest, biggest and fastest, and now researchers have created the world's fastest wireless link, cramming over 6Gb per second through a point-to-point wireless link. This speedy wireless trick was demoed last month by CSIRO, the Commonwealth Scientific and Industrial Research…