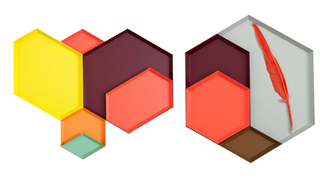 Beware if entertaining using these kaleido trays—you could find yourself spending hours placing them into different geometric shapes and arrangements.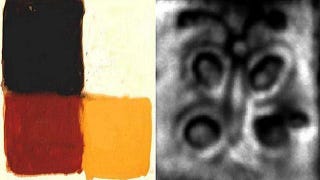 Developed in part to be a safer form of x-rays, t-rays let researchers see a lot more than bones. The rays help art historians reveal murals that have been buried under plaster for centuries, as well as early drafts of paintings below the final layer of paint. And they do it all without damaging the art.
What does the Freedom Tray do? Lots of stuff, ok? Shut up. Is this a patriotic tray? Yeah, that's more like it.
With the holidays rapidly approaching, people will most likely be doing a bit of entertaining, and after a few glasses of your aunt's famous eggnog, carrying that tray of hors d'oeuvres becomes quite a challenge. This self-balancing serving tray—whose arm is positioned in such as way to make it hard to tip—could be…
The next big thing in homeland-security technology is a T-ray machine, which can see through leather, fabric, cardboard and paper, but can't penetrate water or metal. T-rays (terahertz rays) used to be really hard to make without massive gear, but now researchers in Turkey and Japan have figured out how to build a…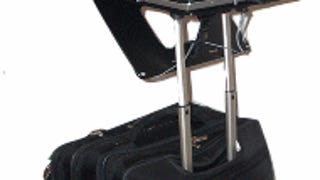 If you travel at least a little bit for work, you'll be interested in this RollerTop tray for your carry-on bag. It's a stand that hooks to the top of the handle on your roller bag, which folds out to give you a "stable" platform to put your laptop on. This way you can be checking email or surfing the net even when…