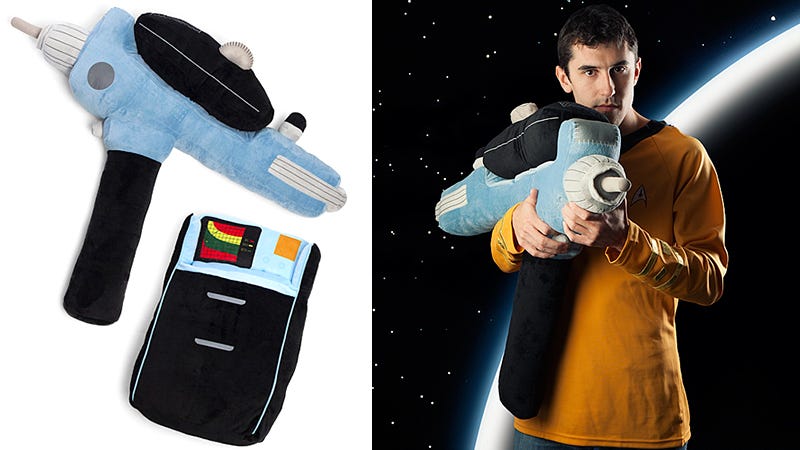 Star Trek fans who refuse to acknowledge the superiority of The Next Generation, or the fact that there aren't really any monsters under their beds, will want to upgrade their bedroom pillows to these plush phasers and tricorders that help ensure a better—and safer—night's sleep.
Even with smartphones chock full of hundreds of useful apps, the geeks of the world will never be satisfied until the handheld tricorders from Star Trek are made a reality. And thanks to Dr. Peter Jansen, they could be just around the corner.
J.J Abrams' Star Trek took the original characters in a new, wonderful direction, but that doesn't mean people still can't enjoy the boxy look of the original series with this sharp-looking tricorder replica.