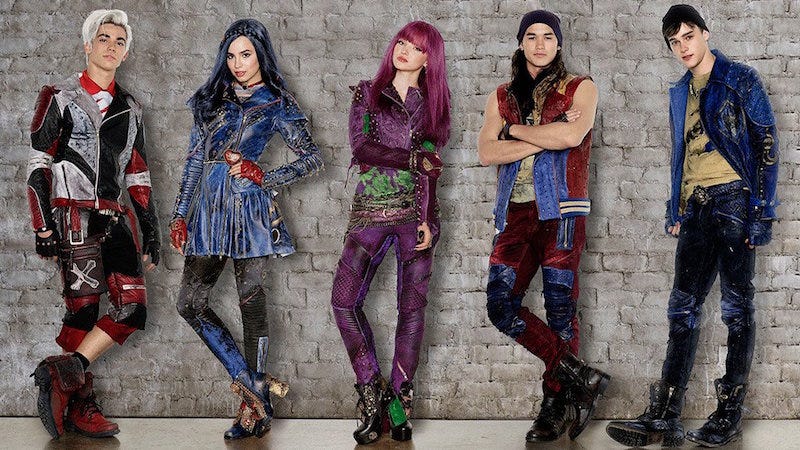 Disney's Descendants is a modern Disney Channel Original Movie classic—and by classic, I mean it is both delightfully campy and a clear and craven attempt to mine the old animated movies for more money. It's basically High School Musical meets Once Upon a Time, except none of the lip-syncing actually matches the…
You've seen the Sharktopus, now feast your eyes on Syfy's Swamp Shark. At first we thought this film was a blatant rip-off of Jaws, except in a swamp. But Swamp Shark is actually a Jaws tribute film, starring Kirsty Swanson.
Watch the world go blind while Eddie Izzard tries to save himself from a crashing plane, in the first clips from the BBC's Day of The Triffids Remake. And ask yourself: What would you do in Izzard's shoes?
Let the mind games begin. In this exclusive trailer from AMC's miniseries remake of The Prisoner, see the many ways Number Two (McKellen) plans on messing with Number Six (Jim Caviezel). Plus, is that a baby Number Two?
At last, we can witness the Ian McKellen/Jim Caviezel battle of wills (and acting.) AMC's remake of the The Prisoner will air on November 15 and stretch over three nights — that's six hours of mind twists.
Is Carny the most random Syfy Original yet? A carnival full of actual freaks lets their most prized creature loose, and now it's up to LDP to bag and and tag the giant urban legend.
The 1997 Justice League TV movie is like a tutorial on how not to do superheroes on film, from the stiff, I-can't-move costumes to the incredibly cheesy dialogue and acting. (Although I think the little documentary-interview segments are a neat idea, just horribly executed.) Here's the scene where our point-of-view…
This summer's remake of Journey To The Center of the Earth can't possibly be as pulptastic as this 1999 TV movie version, starring Treat Williams. Sure, the new Brendan Fraser vehicle will be 3-D and have actual special effects, but will it have jungle women doing a super-choreographed dance around a roasting dinosaur…
Turns out there's a separate Cylon faction that wants to protect something called The Guardian. We'll be seeing more of this Cylon civil war in season four. And a Cylon "God guy" makes some dire predictions of what will happen if the humans follow Kara Thrace, who is referred to as "the harbinger of the Apocalypse for…