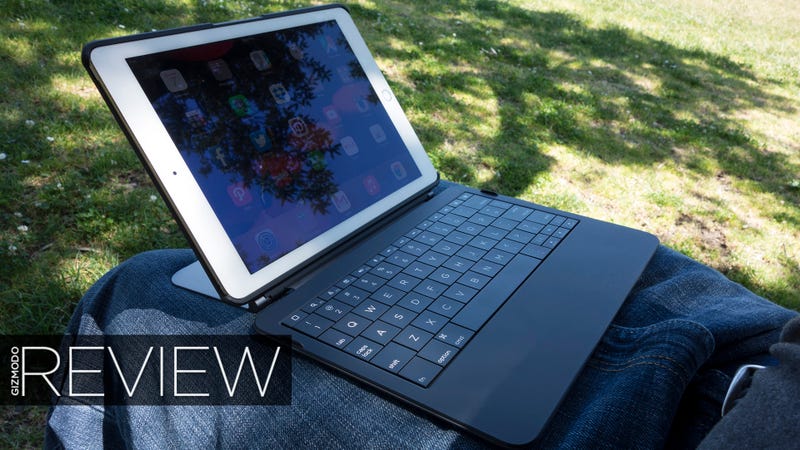 Oh god here we go again. I'm typing on a Typo again. No, that's not a typo—it's the name of a keyboard. A keyboard attached to an iPad. I'm writing this whole review on an iPad keyboard case because I don't have any damn sense. Except, uh, it's actually not half-bad? My brain is exploding.

BlackBerry and Ryan Seacrest are not buds. The first Typo keyboard—an absolutely horrible iPhone keyboard attachment you wouldn't wish on your worst enemy—was just the focus of a lawsuit that cost Seacrest's crew nearly $860,000. Now BlackBerry is back, and suing them again for the Typo 2.
The most important achievement of yesterday's operation wasn't killing Osama. It was the US Navy SEALs' booty: dozens of computers, memory sticks and disks loaded with information that might just crush all of al Qaeda's network. More »
Sure, typos can be funny, but when a stock trader is able to cause a huge stock plunge by accidentally entering a "b" for billion instead of an "m" for million" it's just plain scary. [CNBC]
Admit it. You've been waiting for someone at a publication to slip up and make this typo ever since the LHC was announced. Unfortunately for Telegraph.co.uk and fortunately for us, Rebecca Watson caught a screenshot when it finally happened. [Flickr]
Currently, there's a typo in a trending topic on Twitter, and it's doing my head in, though at least it won't be responsible for a plane tail-strike like the one that occurred at Melbourne Airport in Australia earlier this year.