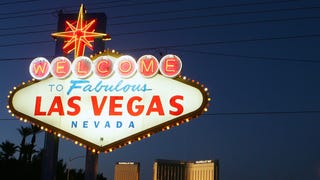 More than 50,000 union workers in Las Vegas are set to go on strike if new contracts are not settled by June 1, and at the top of the list of concerns for the Culinary and Bartenders Unions is protection against robot replacements.

Workers in the tech industry are often split into two categories—the engineers who create a company's products, and the staff of cafeteria workers, shuttle drivers, and security guards who help keep tech campuses running. Members of the latter group are often categorized as contractors rather than employees and miss…
Over the past fortnight, the internet has been awash with debate over the future of the internet: the UN, so the stories went, was planning to change the governance of the internet for good. Predictably, the US has point-blank refused to play ball—along with Canada and the UK—and that stops proceeding dead.
Universal has created a web page for Union, the company that sells robotic organs to those in need — until they default on their payments, that is. Check out the goods and the highly sexualized commercials of our near future.
Pictures of special, limited edition Microsoft Zunes have surfaced and the good news is that if you like overpriced West Coast fashion, you're in for a treat. Apparently, Microsoft struck a deal with West Coast-based boutique clothing stores Union, UNDFTD and Stüssy that provides them with tricked out Zunes that'll…