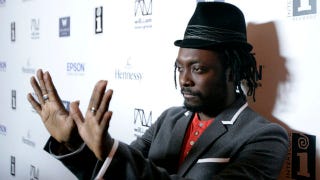 Remember that support video for MegaUpload with all the A-List stars? It's been yanked from the Internet because according to Universal's DMCA request, New Zealand artist Meg Gin Wigmore didn't consent to involvement in the project. There were also rumors that Will.i.am issued his own DMCA for the video. Turns out…
According to AllThingsD, Spotify has just signed a distribution deal with Universal Music Group, the world's largest music label. This means that they have now secured deals with with three of the four largest labels—just minus Warner Music.
It's not impossible to browse and discover good classical music online—but it's very, very difficult. The iTunes selection is limited, and the sound quality of downloaded music isn't up to Tchaikovsky. Sony aims to fix that with Ariama, a music store devoted the classics.
Thought the Pirate Bay saga was done and dusted? I'm sure you can spare a few more tears for Universal Music, EMI Music, Sony BMG and Warner Music, who are still chasing their money from the two Swedish escapees.
This webcomic's almost more like a webtragedy. Why? Its depiction of Wired's conversation with the confused CEO of the world's largest record label, Universal, isn't all that exaggerated. I mean, sometimes it seems like they're still searching for this whole "internet" thing. [Hijinks Ensue via Boing Boing]
If you picture music industry CEOs as cranky old white men who are completely out of touch with technology and mad at the world for changing around them, you're pretty damn spot-on. Wired has an upcoming profile on Universal Music CEO Doug Morris, and the guy seems as fit to run a newly tech-based company as a dog is…