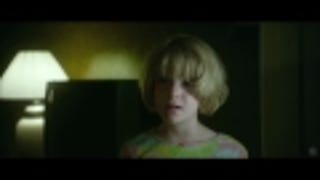 The latest Kickpuncher Universal Soldier movie is coming out soon — and here's an excellent new trailer that ticks off all your boxes. Will Dolph Lundgren be screaming things like "YOUR MINDS ARE NOW YOUR OWN!"? Will Jean-Claude Van Damme be trashing lots of panes of glass while kicking and shooting big guns? Will…
This might be the strongest fall movie season we've ever seen. Almost every week has a movie coming out that we're either excited about or curious about. After a pretty entertaining summer, the movies are giving us a mix of crazy action movies and thought-provoking weirdness for the fall.
We defrosted action icon Dolph "F—k You Spaceman" Lundgren and got a chance to chat about He-Man's leathery undies, the state of today's action films, and why he almost didn't reprise his role in Universal Soldier: Regeneration.
Jean-Claude Van Damme needs to hack into a supercomputer that's gone mad... so of course, he sneaks into a strip club, because they're known for their state-of-the-art computers. (And lesbian lapdances.) Just one of five idiotic Universal Soldier 2 moments.
Science fiction and martial arts totally belong together. After all, they both involve a deep introspection and awestruck contemplation of our place in the universe. Oh, and nothing improves a story about robots and aliens more than people kicking each other in the head. Yet, shockingly enough, scifi and kung-fu only…
It's finally happened: Jean-Claude Van Damme has decided to come home and is in talks to star in Universal Soldier 3. Not the Universal Soldier 3 that already exists, of course, because that one starred Burt Reynolds (No, really), but an all-new third chapter to the reanimated zombie warrior saga that unleashed 10,000…
The aliens are invading and you want to assemble a crack squad of commandos to fight the tough battles and serve as human meatshields. But where can you find the best commandos in the galaxy? It's time to mine science fiction history for some of the steeliest break-your-face soliders so you can sleep easy when the…
At first glance, the Universal Remote MX-810's $399 price tag would turn off people who are used to Logitech's useful, but affordable, line of universal remotes. The 810 does have RF and IR, 44 hard buttons, "easy" shortcut buttons like DVD, DVR, All On/Off and the ability to control 24 devices and 24 activities for…