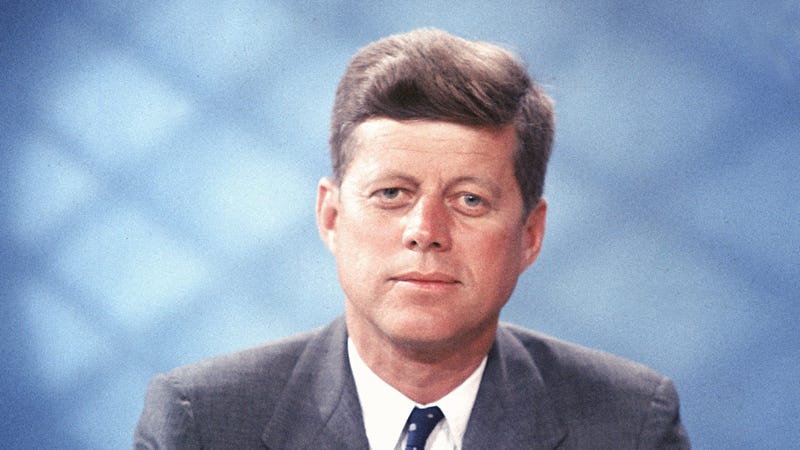 A re-evaluation of JFK's health history and medical records paints a portrait a man who had to endure a surprising amount of physical discomfort throughout his short life. As president, he did his best to hide his misery from the public—no small miracle, given just how much pain he was forced to endure.
If you look back in U.S. history, you'll discover something profound. The presidents who did the most for science are evenly distributed between Democrats and Republicans. This isn't a partisan issue. But which of these presidents did the most to advance the cause of scientific discovery?
Back in 1970 the idea of a black person being elected president of the United States sat somewhere between flying cars and robot servants in the realm of futuristic possibility. The ink was barely dry on the Civil Rights Act of 1964, the Supreme Court had only recently ruled in 1967 that laws prohibiting interracial…
The fourth issue of alien invasion comic Resurrection hit stores this week, introducing President Bill Clinton as a regular cast member. We've already seen current-President Obama fighting aliens, but now we're wondering: Which US President would be best at alien-fighting?
I know, you're surprised. But think of it this way: Not only do we know that he'd have no problem unleashing the entire cast of Watchmen against any alien invaders, he'd also be so paranoid about the very possibility of an invasion that he'd have had a counter-attack planned for years before first contact. You can't…
A veteran of both the American Revolutionary War and the War of 1812, Jackson was a harsh (but, apparently, fair) military leader who managed to lead a force of 5000 Americans to victory against 7500 British at the Battle of New Orleans, with only 71 casualties (against the British's 2037). But, again, it's his…
Ignore his status as Nobel Peace Prize winner; it's the man who said "Speak softly but carry a big stick" and led the Rough Riders that we're interested in. The man who, after being President of the United States, decided that it was time to go on safari in Africa and capture 11,397 animals, just because, and who…
The first President of the United States was also the Commander in Chief of the American revolutionary forces in 1775, showing that he knows his way around a war. Called "the greatest man in the world" by no less than King George III following the end of the war, he went on to preside over the drafting of the US…