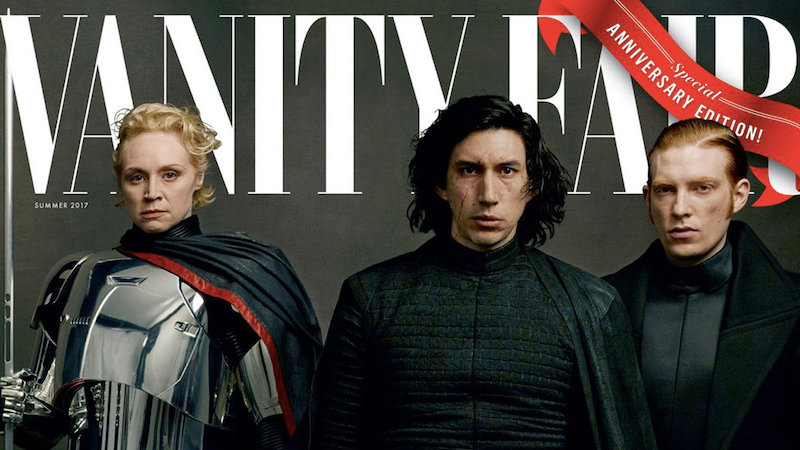 With the release of every new Star Wars movie comes a sprawling, high fashion photo spread courtesy of Vanity Fair featuring the latest movie's cast in all of their gritty space-faring glory. This month's issue will have four different covers photographed by Annie Leibovitz and they are absolutely stunning.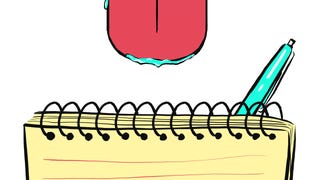 Five years ago, I was an editor at Vibe, and I got an assignment to interview Usher. It was my second time profiling him for a cover story, but this setting would be more intimate than the previous one—instead of meeting in a hotel conference room, we'd talk at an outdoor bar at the Sunset Marquis in Hollywood, just…
New Yorkers have said plenty of negative things about the super-expensive supertalls going up in Manhattan. They tower over their neighbors. They cast shadows over Central Park. But no one has yet equated them with anorexic women—until the May 2014 issue of Vanity Fair.
Mental Floss recently wrote a short post about a cool British Pathe video showing off what fashion designers of the year 1939 imagined we'd be wearing in the year 2000. And though the film largely focuses on designs for women, it didn't leave out the men!
Conde Nast today continues the rollout of iPad magazine subscriptions that started with the New Yorker, adding Glamour, Vanity Fair, Golf Digest, and Allure to its digital roster. Each iSubscription will cost $20/year, or $2 for a single issue. If you're a current print subscriber, congrats! You get free iPad access…
One year, 20 bucks. That's what subscriptions to Wired, Vogue, GQ, Vanity Fair and the New Yorker will likely cost when Conde Nast confirms their subscription pact with Apple in the near future. Single issues will probably cost $2. It's expected that, as in the deal Time Inc. reportedly struck, current dead-tree…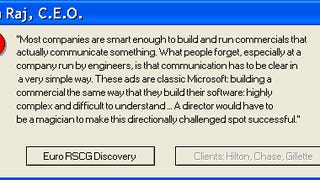 I love the new Microsoft ads, from Seinfeld to the I'm a PC montage, but I'm no expert. Vanity Fair asked seven advertising pros to comment on Microsoft's campaign. They put answers in cute little old fashioned Windows error prompts. One thought: There are lots of CEOs here, but I'd prefer to see more creative…