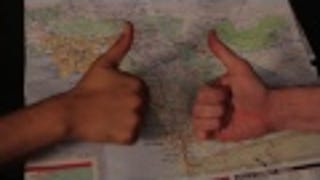 I have absolutely no idea how I'm going to explain to my future kids what life was like before the Internet. Those stories of a pre-YouTube, pre-Wikipedia, pre-Google, pre-iPhone, pre-iPad day will be the modern day equivalent of my parents' stories about walking a mile to school barefoot in the snow with two barrels…
I've got some family shit going on right now, and it's making me nostalgic. The memories floating to the surface are overwhelmingly of my sister and my parents. But right there along with my family are the times I spent with technology—a surprisingly prominent cast member in the movie inside my mind.
Only a year after being the first person to successfully demo a working television set in 1926, John Logie Baird dreamed up something called Phonovision. What was its purpose? To record television. On a record.
Strangely enough, I saw this, and my first thought was "hmmm, can he rewind the tapes with his tongue." Then I wondered how to escape from a man who can eat your head in one chomp. [Fuckyeahdementia via Obsolete]
I gave a letter to the postman, he put it his sack. Bright in early next morning, he brought my letter back. She wrote upon it: Rewind to sender, address unknown. The VHS mailbox. [There I Fixed It via Obsolete]
Did you know that if you recycle your old VCR, you'll discover that it's full of valuable components? Just check out this video, which I'm sure will surprise you. [YouTube via The Daily What]
If you thought the Super NinTiVo was cool, reader Jeff has something even better. He frankensteined together a "ViVo", which is a Vista Media Center PC on a Celeron D 3.0 with a 250GB hard drive all running inside, you guessed it, a Panasonic VCR.
Nothng like bringing a metaphor to life huh TiVo? Seems the company has decided to display its vim and vigor by staging an interesting event at the Oct 14 opening of NYC's Digital Life technology and entertainment show. Sort of featuring a "mock" funeral, TiVo is encouraging anyone who still may have an old VCR tape…